REGISTRATION INFORMATION
Register today and then share the excitement using #ASN2019 on social media.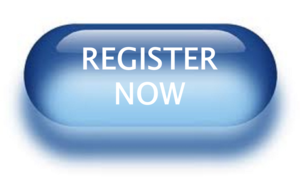 Registration Fees:
FULL MEETING
Member: $850
Non-Member: $1,300
Resident/Fellow/Trainee/Student: $400
PA/NP: $400
Technologist: $400
Ultrasound Hands-On Workshop - January 26
Member: $250
Non-Member: $300
Resident/Fellow/Trainee/Student: $350
PA/NP: $175
Technologist: $175
One Day Registration
(Please contact the ASN Executive Office to register for one day of the Annual Meeting)
Member: $400
Non-Member: $800
Resident/Fellow/Trainee/Student: $200
PA/NP: $200
Technologist: $200
Cancellation Policy:
ASN will issue refunds, less a $25 administrative fee, upon receipt of written notice on or before December 21, 2018. No refunds will be made after the registration deadline or for no-shows to the meeting.
Join ASN as a member and save on your conference registration fee. Click here to Join Now!
---

PROGRAM INFORMATION
Onsite Program – Click Here to Download
FEATURED SPEAKERS
Opening Keynote Address: Neuroimaging: Serving Our Patients Integrally
Joseph C. Masdeu, MD, PhD leads the Nantz National Alzheimer Center and Neuroimaging at the Houston Methodist Neurological and Research Institutes and is a professor of Neurology at Weill Cornell Medicine. He completed residencies in Psychiatry and Neurology, and a fellowship in Neuropathology at the Brigham and Women's Hospital of Harvard Medical School. He has been a professor of neurology at the Albert Einstein College of Medicine, in New York, and Chairman of Neurology at the New York Medical College. He is the author of 147 peer-reviewed papers, 61 book chapters, and of seven books, including "Localization in Clinical Neurology," now in its 7th edition and two "Neuroimaging" volumes in the Handbook of Clinical Neurology. He is chairman of the Neuroimaging Research Group of the World Federation of Neurology. He has been a director of the American Academy of Neurology and president of the American Society of Neuroimaging, as well as Editor-in-Chief of the Journal of Neuroimaging.

Debate: Future of Imaging in the US and PR
Hon. Dr. Rafael Rodríguez Mercado is the Secretary of the Department of Health of Puerto Rico, charge in which he has the mission to design and implement the public health policy as encompassed in the government platform of the current administration. His agenda is based on three strategic pillars: A patient-centered health system, fair and accessible health services and an emphasis on primary care and prevention.

He serves as Director for a renowned Endovascular Surgery Program and was Chancellor of the Medical Sciences Campus of the University of Puerto Rico. Prior to his current position, he was performance as professor of Neurosurgery at the School of Medicine and director of the Endovascular Surgery Program of this institution.
---
ABSTRACT & POSTER INFORMATION
Abstract notifications and award recipient letters have been sent. If you did not receive notification, please contact info@asnweb.org.

SET-UP
THURSDAY, January 24 from 3:30 – 6:30 pm
GUIDED POSTER TOUR & WELCOME RECEPTION
THURSDAY, January 24 from 7:00 – 9:00 pm
Presenting author's attendance is required during this time.

This year we will have a guided poster tour, led by Drs. Marc Malkoff and John Bertelson. The Poster Tour will start at 7:00 PM on Thursday, January 24 in the Rio Mar 5 Ballroom. The tour will last approximately an hour leaving the last hour of the session for casual discussions and time with exhibitors. Poster presenters will be standing by posters to give a 3-minute presentation with 3-minutes after for discussion.
OPTIONAL STAND BY
FRIDAY, January 25 from 10:30 – 11:00 am

SATURDAY, January 26 from 10:30 – 11:00 am and 3:00 – 3:30 pm
Presenting author's attendance is optional on Friday and Saturday.
DISMANTLE
SATURDAY, January 26 from 3:30 – 5:00 pm
Posters must be removed by 5:00 pm. The ASN and the Wyndham Resort are not responsible for posters not removed by this time.
---

ASN SHUTTLE TRANSPORTATION
Click here to book your round-trip transfers from the Airport to Rio Mar. Taxi, Uber, and Lyft are also available on the island.
ASN GROUP EXCURSIONS
Registration Deadline: Tuesday, January 22
FRIDAY, JANUARY 25 | 1:30 PM
In an effort to enhance your time spent in Sunny Puerto Rico, ASN will be offering four different group excursions to choose from on Friday afternoon. Click here for more information.
CLOSING CARIBBEAN DINNER
Registration Deadline: Friday, January 18
SATURDAY, JANUARY 26 | 7:30 PM
This Caribbean inspired dinner will be served in the beautiful Marbella Garden overlooking the ocean. Tickets are available for $85 and include a full buffet dinner. Cash bar will be available. Click here to purchase your ticket today!
---

HOTEL and TRAVEL INFORMATION
Wyndham Grand Rio Mar Beach Resort & Spa – Puerto Rico
6000 Rio Mar Boulevard
Rio Grande, PR 00745-6100

Reservations: Call (787) 888-6200
The ASN housing deadline has now passed. Please contact the resort for availability and rates.
Travel Information (fly with Delta)
We are pleased to announce that The American Society of Neuroimaging is now offering a travel discount code which can be used by attendees and their guests for the ASN Meeting! Click here for more information.
---

EXAM INFORMATION
Neurosonology Exam
January 27, 2019
8:00 am - Noon
(This exam is now closed)
Neurovascular Specialist (NVS) Exam
January 27, 2019
1:00 – 5:00 PM
(This exam is now closed)
---

EXHIBITS AND SPONSORS
Registration is now closed for the 2019 Annual Meeting.
Thank you to our 2019 supporters!
Sponsors
Dent Neurologic Institute
John Wiley and Sons
Exhibitors
DWL USA Inc.
Medi Lazer
Neural Analytics
Rimed USA, Inc.
Sheehan Medical LLC